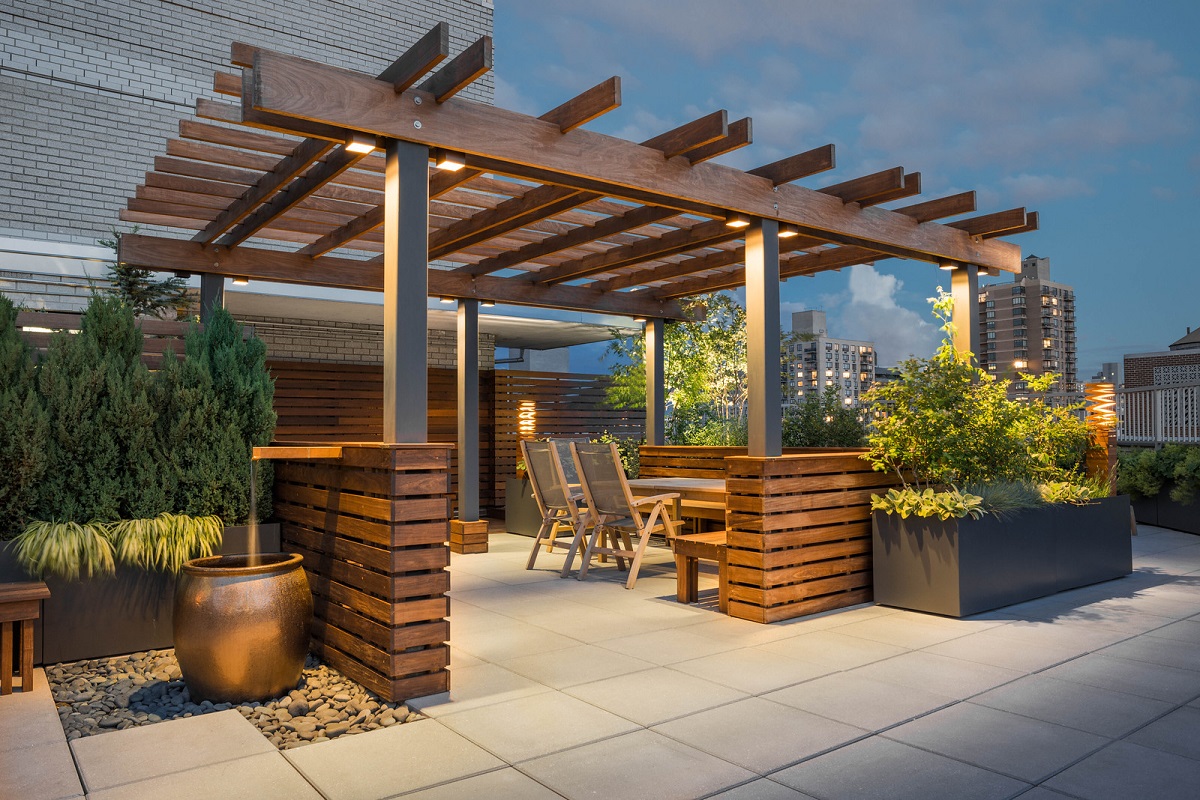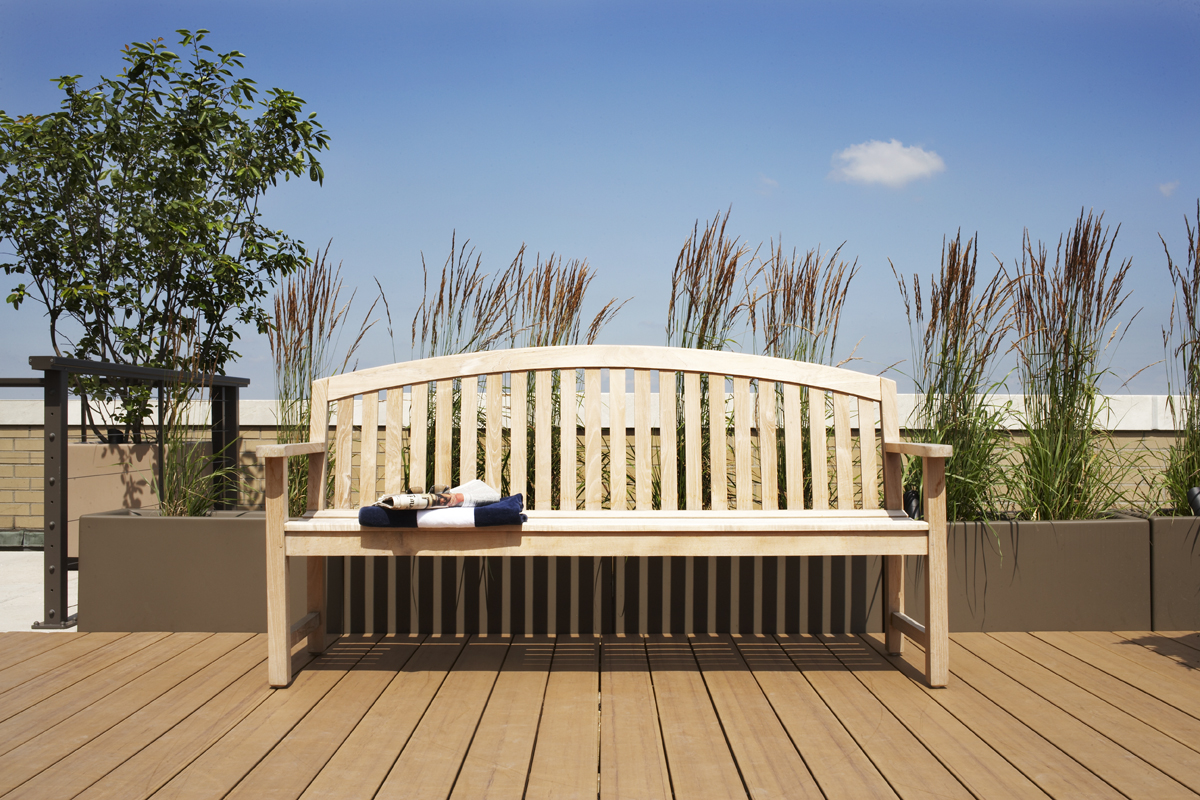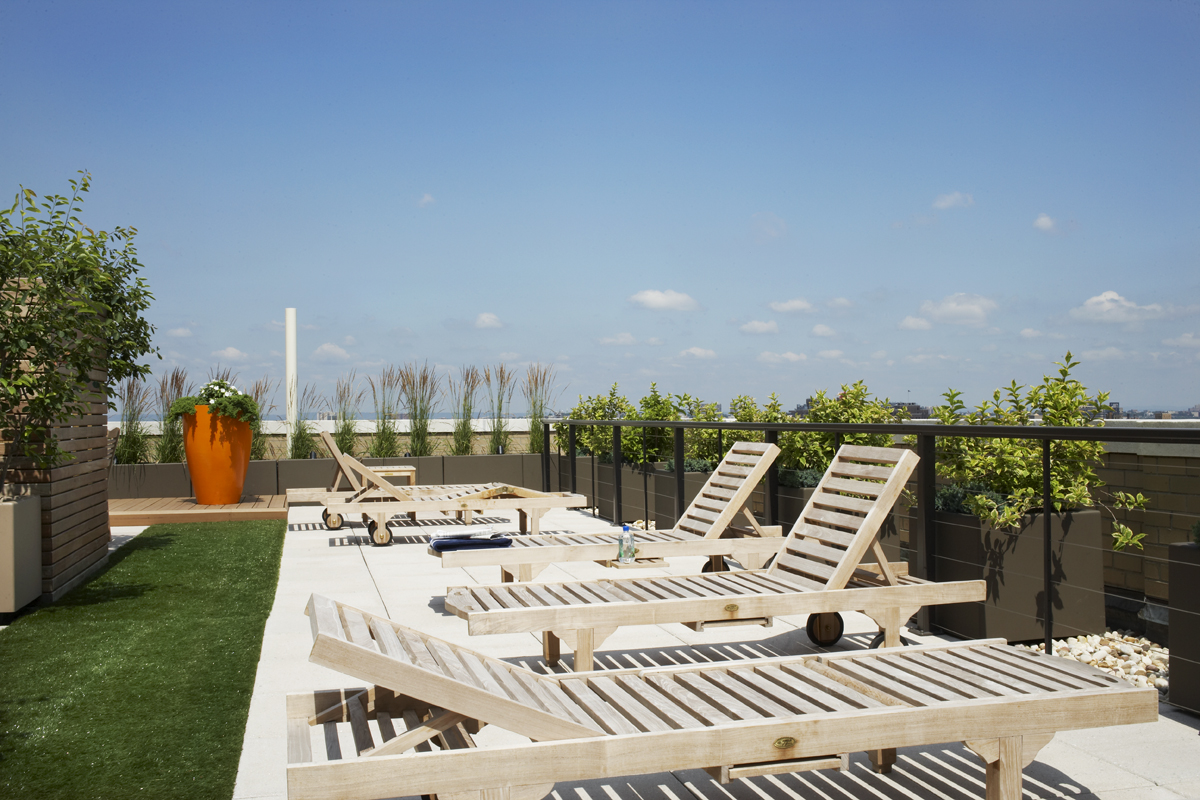 Rooftops
In a city like NYC where space is at a premium, rooftops are often an untapped resource. Whether you're turning a building's roof space into a common-roof terrace for the whole building or utilizing it as an addition to a private residence, there are numerous advantages to renovating the space.
Not only can rooftop decks unlock incredible views of the city, but they can also provide a green space in an otherwise urban setting. Planters lush with flowers, shrubs, and trees create a beautiful environment and offer privacy so that the space can be used for relaxation, dining, or as a work space.
As a communal space, a rooftop deck lends itself to community building: giving people a space to meet, converse, and relax together. And the community aspect doesn't end there—the greenery provides ideal environments for birds and beneficial insects. Herbs, fruits, and vegetables can even be grown, giving you the most local source in the city.
It's therefore no surprise that adding a rooftop deck has shown to increase property values by up to 12%.